New Ventures
Support for startups, entrepreneurs and intrapreneurs from the New Ventures Team.
MAGNET's New Ventures team works with physical product and hard tech startup companies to transform ideas into businesses. By asking innovators fundamental product development questions, our team can ensure customers will get solutions they need.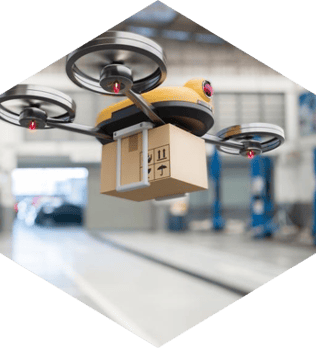 Business and Product Viability
What good is a new product if your target market and customers lack a need or interest? MAGNET works with you to test how your products will satisfy prospective customer pain points and improve existing market solutions.
"The company has grown significantly with the help from MAGNET. We have received additional investment from GLIDE and are currently working under contract with the Air Force through the SBIR Program."
Mark Haberbusch, Founder, President & CEO of NeoEx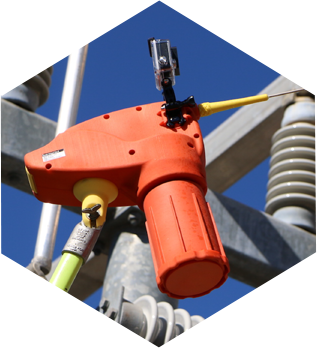 Prototyping and Scale-up
Prototyping reduces uncertainty and decreases risk by catching design flaws before full-scale production. MAGNET supports every stage of prototyping - from selecting the right material to durability testing. Whether you decide to manufacture your product yourself or find a manufacturer to produce it for you, MAGNET has the tools to scale up your prototype into full production.
"MAGNET engineers were an integral part of our new product development process. We had an innovative product idea, the "Stinger", which improves the safety and performance for substation and lines workers maintaining high voltage energized switches. MAGNET assisted FirstPower to design, prototype and scaleup quickly using 3D additive, as well as optimize the manufacturing and quality processes."
Jack Harley, President, FirstPower Group LLC
Annual Mspire Pitch Competition
Mspire is MAGNET's yearly pitch competition for Ohio startups that specialize in hard tech, physical, or manufactured products. Prizes help early-stage companies move forward to the next milestone through assistance with projects such as engineering prototyping and operations work. Judges typically include local service providers and investors that provide supportive feedback during the event and beyond. Learn more
"We have a simple product (heel pressure offloading device technology), so it's a matter of making our processes scalable and relevant to decision makers. Winning MAGNET's 2021 Mspire competition raised our profile and offered the help we needed to take big steps forward in the wound care community."
Kevin Nelson, Founder & President, Nelderm
Advanced Manufacturing Fund
The Advanced Manufacturing Fund (AMF) invests in high-potential early-stage manufacturing companies in Ohio and helps them navigate the unique business building and funding challenges that manufacturing start-ups face. We exist because advanced manufacturing companies often struggle to attract early-stage funding. Compared with software and service businesses, manufacturing startups typically require more time and capital to achieve scale. The AMF attempts to fill this gap by offering a unique combination of right-sized funding and expert advice from experienced investors and economic development partners. Along with our investment partner JumpStart, MAGNET also offers expert advice and technical support to our investor group and portfolio companies.
Get in touch with an expert.