Smart Manufacturing Cluster of Northeast Ohio
Smart Manufacturing Cluster of Northeast Ohio
Manufacturing is a broad category of companies that make things. While there are many similarities in manufacturing needs, there are also specific needs to advance innovation. We are fortunate in Northeast Ohio that our communities see the importance of innovation in industry-specific ways and have organized around specific clusters of innovation to advance subsegments of our economy and catalyze growth that the Blueprint for Manufacturing calls for. As an umbrella for all the clusters, each cluster uses advanced, smart manufacturing technologies to innovate. Through convenings, marketing and connections Team NEO and MAGNET collaborate to support all clusters that further the Northeast Ohio economy, including: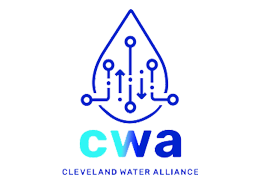 Water Technologies
Because the Great Lakes region holds 20% of the world's surface freshwater, Northeast Ohio is a prime location where water-related products can be created without worrying about drought or flooding interrupting progress. The Cleveland Water Alliance is spearheading the development of these innovative solutions, helping solve global freshwater issues. CWA serves as a connector and hub, providing quality data, connections, solutions and opportunities to those active in this sector.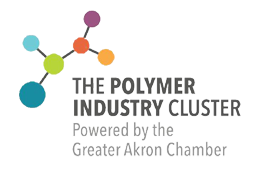 Polymer Cluster
The Polymer Industry Cluster has created cross-sector collaboration in R&D, workforce development, infrastructure projects nd more. Under the guidance of the Polymer Industry Advisory Council, a coalition of more than 40 companies, higher-ed and economic development organizations, the Polymer Industry Cluster is positioning itself to win catalytic investment from state and federal agencies, to drive industry growth and transform our economy.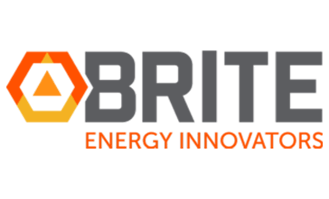 Energy Storage Cluster
Launched in 2011, BRITE empowers energy tech startups to bolster our economy through innovation and job creation. This non-profit hosts signature startup programs and supportive services to enhance energy technology viability and community understanding. Headquartered in Warren, Ohio, BRITE represents the strength of Northeast Ohio's industrial past and a decarbonized future. They are the only energy technology entrepreneur program in Ohio and serve more than 600 companies that have created nearly 2,100 jobs and attracted $250 million in investment.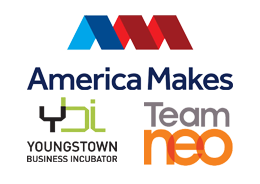 Additive Cluster
Northeast Ohio is home to America Makes, the national accelerator for additive manufacturing and 3D printing. This combined with our strong manufacturing base makes our region perfectly positioned to help your business adopt and use additive technologies. This cluster, led in partnership by Team NEO and Youngstown Business Incubator, is creating a clear path to a robust additive ecosystem.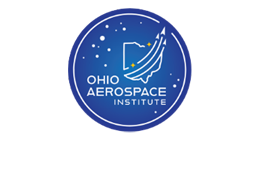 Aerospace Cluster
The Ohio Aerospace Institute connects members to new customers, markets and audiences, which gives them new opportunities, improved production ideas and greater regional brand recognition. They do all this through their partnerships with NASA, the DoD and more; helping you build collaborative industry teams; connecting you to grant funding and business planning assistance; and workforce development.