Committed to Ohio
Manufacturing growth.
Committed to Ohio
Manufacturing growth.
VISION
MAGNET's vision is for our region to be a global leader in smart manufacturing as laid out through the Blueprint for Manufacturing in Northeast Ohio. Our efforts, in coordination with hundreds of champions, align with the Blueprint's pillars:
Talent
Advanced manufacturing jobs are high-tech — offering a world of opportunity in everything from robotics to blockchain to artificial intelligence.
Transformation
Technology is to smart manufacturing what coal was to the original steel mills. It fuels modern production, and we can't win without it.
Innovation
The future is not incremental. It's innovation. It's invention. It's using technology to make new ideas come to life. It's relentlessly looking at your products, services, and ways of working and seeking to make them better — that's where the opportunities lie.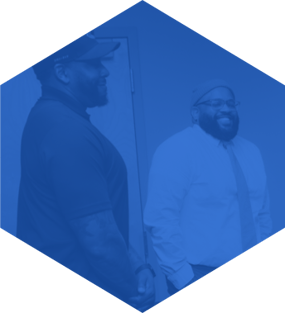 MISSION
Our mission is to drive Northeast Ohio manufacturing growth. We work primarily with small- and medium-sized companies, which make up 98% of the region's nearly 10,000 manufacturers.
VALUES
MAGNET has six core values that fuel the way we work. We strive to be a place where exceptional people thrive while creating outstanding results for our clients and community.
Clients
The success of our manufacturing clients is our top priority. With that, we exist to drive tangible impact and sustainable growth and deliver significant ROI to our stakeholders. Working hand-in-hand, we are fully invested in our clients' wellbeing and their vision for success.
Teams
All of our wins begin with our deep appreciation for collaboration and teamwork, because only with diverse and engaged teams can we support manufacturer and job growth to their full potential.
Growth
Inspired by our industry, region and clients, we strive to make MAGNET an organization grounded in personal and professional fulfillment, ongoing development, fun, passion and purpose.
Relationships
We build trusting, long-term relationships with our clients, funders and partner organizations. We leverage these connections to accomplish our mission with integrity.
Continuous Improvement
We are always striving to do more and better through transparent, objective and compassionate work. We optimize our resources, share candid feedback, and improve ourselves and organization every day.
Responsibility to Create Psychological Safety
We each have a responsibility to create safe environments where we can take risks, dissent, feel seen and included, and treat others how they want to be treated. By fostering empathy, kindness, and genuine care, we raise up the dignity of each person so they feel respected, valued and can reach their full potential.