Manufacturing startups need time and money to launch and scale. We understand, and we're here to help.
The AMF is designed to help Ohio manufacturing startups bridge the early gap in their funding needs. We are a group of experienced investors who, with our strong partners, are looking to help find and develop the next great manufacturing company.
Our Partners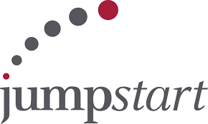 Meet Our Investors and Advisors
The AMF investor group includes operating and executive professionals with extensive track records of success in a variety of business environments and sectors, including: manufacturing, oil/gas, alternative energy, venture capital, investment banking, technology startups, chemicals, plastics/polymers, metal forming, machining, plastics, stamping, assembly, distribution, retail and real estate.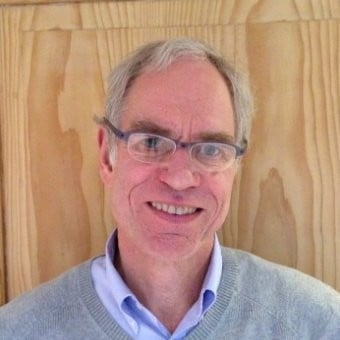 Felix Brueck
External Advisor
Felix has spent the majority of his career with McKinsey & Co. as a Senior Partner. In that role, he started and led the Lean Manufacturing Practice and then co-founded and led their Transformation Practice. For the past eight years, Felix served as the Chairman of the Board at MAGNET, and now sits on its Executive Board as a member. He also currently sits as Reflection Point's Chairman; serves as a board member of Enpro Industries, a material science-focused industrial company; and is the Chairman of the Board of Folio Photonics, a start-up out of CWRU for which he was an early investor (the company is hoping to disrupt the $20 billion fast-growing archival data storage industry). Felix has a master's degree in mechanical engineering from RWTH Aachen, Germany (Dipl. Ing.) and a master's in international management from Thunderbird School of Global Management.
Jim Garrett
Manager + Advisor
Jim has served in various financial, operating, engineering and executive roles with energy and technology companies. These have included officer roles with technology start-ups to Fortune 200 companies, including Marathon Oil Company (MPC), Consolidated Natural Gas (Dominion), American Gas Association, Energy West (GasNatural) and startups. Jim has raised substantial capital from equity centers throughout the world and has completed numerous public equity offerings. He has completed multiple exits, including international corporations and several technology/alternative energy startups. Professional credentials include Registered Professional Engineer (PE-Ohio), a Bachelor of Science in engineering and an MBA, both from Case Western Reserve University. He serves on various company and non-profit boards.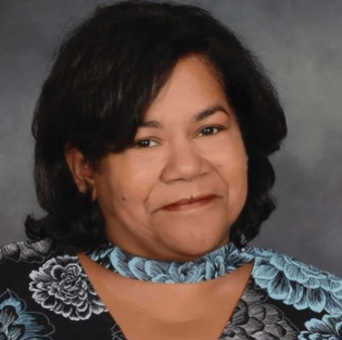 Anne Richie
External Advisor
Anne is the Managing Director of The Mezzanine Fund, a fund providing flexible debt capital to businesses owned by women and people of color focusing in support of scaling strategies. She is also the founder of ACR Capital, which advises and invests in growth companies. After a successful career in corporate banking, Anne served as chief restructuring officer and chief financial officer for a private equity-owned jet engine parts manufacturer. More recently, Anne was a venture partner for JumpStart, a non-profit venture capital firm. Anne is a frequent speaker on the subject of capital access, a faculty member for the Goldman Sachs 10,000 Small Businesses Initiative and serves on several for-profit and non-profit boards. Anne holds a Bachelor of Arts in economics from Smith College and a masters of business administration in finance from the University of Michigan.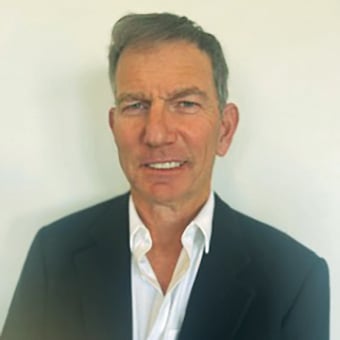 Steve Senkfor
Manager + Investor
Steve is one of the founders of Advanced Manufacturing Fund and is an active private investor in both operating businesses and real estate. He has invested, controlled and/or operated eight successful private businesses after working in private equity and investment banking until 1990. He has served as CEO and in various financial and operating roles as well as serving as a board member for various companies. Steve is passionate about helping entrepreneurs reach their dream in successfully launching startups in the manufacturing space. He currently serves on the MAGNET board and is a member of Park City Angels, a venture capital group. Steve earned a BBA from Emory University and a MBA from the University of Michigan.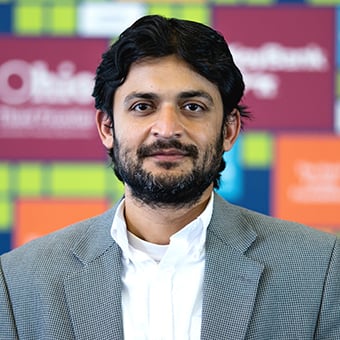 Hardik Desai, Sr.
Partner + Investor
Hardik leads diligence and portfolio management for funds managed by JumpStart and provides advisory assistance to JumpStart client and portfolio companies. He has more than 15 years of professional experience including the last 12 years working in venture capital as a founder and investor. Before joining JumpStart, Hardik was founder at IR Diagnostyx in Columbus, Ohio, where he led all product development efforts and helped raise funds for commercialization. Previously, Hardik was Business Analyst for Tech Columbus, now called Rev1 Ventures, a tech business accelerator. He also worked extensively in India and the UK as an engineer and analyst in telecom. Hardik received his Bachelor of Electronics Engineering from Gujarat University in India and an MBA from The Ohio State University.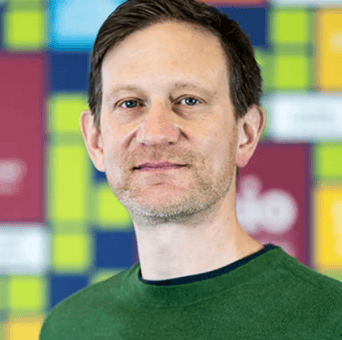 Josh Borstein
Partner + Investor
Josh connects early-stage technology companies with entrepreneurial resources in Northeast Ohio and performs due diligence on companies seeking capital from funds managed by JumpStart. Prior to joining JumpStart, Josh was a Senior Analyst at equity research firm Longbow Research where he analyzed publicly traded consumer and retail companies to evaluate drivers of revenue growth and margin expansion and identify catalysts. Josh began his career as an archaeologist, studying the variables that allowed for state-level societies to flourish in what is present-day Mexico. Josh holds a bachelor's in anthropology from the University of Michigan and a Ph.D. in anthropology from the Pennsylvania State University.
About the Advanced Manufacturing Fund
The Advanced Manufacturing Funding invests in high potential early-stage manufacturing companies in Ohio and help them navigate the unique business building and funding challenges that manufacturing startups face. We exist because advanced manufacturing companies often struggle to attract early-stage funding. Compared with software and service businesses, manufacturing startups typically require more time and capital to achieve scale. The AMF attempts to fill this gap by offering a unique combination of right-sized funding and expert advice from experienced investors and economic development partners. Along with our investment partner, JumpStart, MAGNET, Northeast Ohio's Manufacturing Extension Partner (MEP) also offers expert advice and technical support to our investor group and portfolio companies.