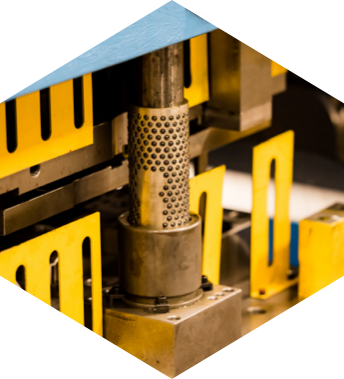 Automation & Proprietary Machinery
Experience that helps enhance your processing capabilities.
MAGNET's nearly 40 years of experience building custom machinery and process equipment is available to enhance your processing capabilities. We bring best practices and new solutions to the table, from improving capacity and quality to reducing downtime and equipment maintenance and delivery times quality. We have completed large and small projects across a variety of industries, including assembly and packaging, machining, welding and fabrication, plastic and chemical processes, additive and many others.
Alloy Precision Technologies
"MAGNET is our innovation and technology partner driving growth and bottom line results. Over the past five years, we have implemented advanced technologies including cobot machine tending, real-time machine monitoring and part inspection, proprietary process equipment and cybersecurity."

Michael Canty, President & CEO, Alloy Precision Technologies
$15M
Increased and retained sales
---
70
New and retained jobs
---
$5M
New investment
"MAGNET designed and developed a test stand and assembly fixtures, which helped us increase production. Additionally, we reallocated labor for improved efficiency and reduced our overtime."

Andrew Logan, President & CEO