Your Top Questions About MAGNET, Answered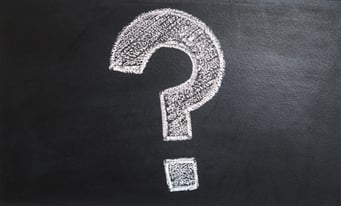 For more than 30 years, MAGNET: The Manufacturing Growth and Advocacy Network has helped Northeast Ohio's manufacturing businesses grow. Our team of highly qualified consultants and industry experts focus on high-touch, high-impact consulting.
At MAGNET, our values center around regional impact and client success. By continually optimizing resources and improving manufacturers' performance, MAGNET helps Northeast Ohio's manufacturing industry and economy thrive.
How do we accomplish this? Read on to learn more.
Q: Who Does MAGNET Serve?
MAGNET supports small- and mid-sized manufacturers across Northeast Ohio. With locations in Cleveland and Akron and a service area reach across several regions, MAGNET guides manufacturers towards increased productivity and real-time results. See some of these results come to life in our most popular client case study briefs.
MAGNET primarily serves the Northeast Ohio manufacturing industry in three ways:
Our Growth Services offer existing manufacturers hands-on consulting to grow the top and bottom line. Growth Services clients work directly with a team of manufacturing and engineering experts in the areas of product design and development, process improvement and automation, engagement and operations, strategy and marketing

,

strategy and EOS traction, new technology exploration and integration, quality improvement, and cybersecurity.
MAGNET Iterator helps startups and entrepreneurs turn physical product ideas into businesses. The Iterator team works with clients to build working prototypes, construct pitches, create data-driven financial models, design a go-to-market plan, and more.
And for workforce and education professionals, MAGNET helps build tomorrow's workforce with the Early College, Early Career (ECEC) and Workforce Connect Manufacturing Partnership

initiatives.
Q: How Much Does It Cost to Work With MAGNET?
MAGNET prides itself on being accessible to small and medium companies in need of high-end manufacturing consulting services for a fraction of the price of national consulting firms.
Each project is unique, which means no project cost is the same. However, MAGNET can help small and medium companies gain hands-on access to cutting edge technology, innovation services, growth advising, and more.
Q: How Does MAGNET Impact the Northeast Ohio Manufacturing Industry?
MAGNET Growth Services has helped 2,000+ manufacturers generate an additional $1 billion in sales, realize more than $400 million in cost savings, and create or retain 11,000 jobs in Northeast Ohio. But that's not all.
Through the advancement of the ECEC fast-track training programs and Ohio MEP Summer Internship Program, students and unemployed adults now have the opportunity to advance their knowledge and work in high-demand, high-growth areas of manufacturing.
In 2017 alone, 76 students from 31 Ohio high schools and career centers were placed in jobs by 40 different employers across the state.
Learn More About MAGNET
Are you ready to grow your manufacturing business with MAGNET? Request an onsite consultation. We're ready to listen and offer recommendations.