How to Effectively Market Your Manufacturing Business on LinkedIn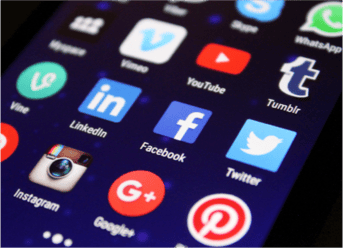 Since its inception in 2003, LinkedIn has racked up more than 562 million users worldwide. Among those users, 61 million are senior-level influencers, while another 40 million are their companies' decision makers.
These users are exactly who you should target as the audience for your manufacturing company, and a great way to grab their attention online—and ultimately earn their business—is with a compelling company LinkedIn page.
An active company page can generate leads, establish a digital presence, increase brand awareness, and establish a thought leadership stance. To effectively market your company to potential customers on LinkedIn, follow these steps.
1. Stay True to Your Brand
A half-built and half-strategized LinkedIn presence is almost worse than no presence at all. Build out your page with on-brand text and images, or those that conform to the identify and image of your company, product, or service, so visitors can clearly see who you are, what you do, and how you can be contacted.
Be sure to add pertinent information about your company to make it easy for connections to find and learn about you, including:
Company description
URL
Industry
Company size
Headquarters (location)
Founded (year)
Specialties
When posting updates on your feed, include calls to action, or a clear next action for the reader. For instance, a call to action may encourage readers to contact your business or request more information. This way, when your messaging encourages new connections to contact you, they have an easy way to do so.
2. Keep Updates Simple
Users' LinkedIn feeds are constantly updating with new shares. The interface encourages scrolling, and people aren't likely to stop and read a post with multiple paragraphs. The most effective shares won't surpass a handful of lines, so save the 500-word updates for your LinkedIn articles.
Your company updates should include an interesting message and an enticing call to action, ideally drawing users to your website. Studies show this technique works: almost half of website social media traffic comes from LinkedIn.
Additionally, it's a common practice for your company's LinkedIn updates to be a 50/50 mix of posts with your company's content and posts with relevant, third-party content. This keeps readers interested and shows you have a pulse on your industry.
3. Engage Your Audience
Upon sharing exciting content and updates, engage with the users who comment on it. Assign someone to (professionally and appropriately) reply to the users interacting on your page. This personal touch is the first step to creating business relationships that result in new customers.
4. Involve Your Colleagues
Many of your employees may already have LinkedIn profiles, but we see plenty of manufacturing professionals who let their presence on this lucrative platform go stale. To bolster their own relationships online while giving reach to your content, encourage them to share content from your company page.
Additionally, encourage employees to:
Share links to company content like published articles, blogs, and relevant resources. Have them include some helpful insight their contacts would appreciate.
Republish the blog posts they've penned on your company's blog as LinkedIn Articles.
Create updates with important company news or articles that mention your business.
Not only do these tactics get more viewers to see your page's content, they improve the thought leadership standings of your employees among their networks.
5. Regularly Check Analytics
Metrics are a cornerstone of effective digital marketing—there's no better way to truly gauge how your efforts are performing.
Using LinkedIn analytics and your website's analytics, measure:
The number of visitors to your page.
How much traffic is coming to your website from your LinkedIn page.
How much engagement your posts are garnering.
On the qualitative side, determine what kinds of posts prompt engagement and consider how you can emulate this successful content going forward.
Finally, tie these statistics to leads and sales for a holistic ROI on your LinkedIn marketing efforts.
If you need a hand establishing your online presence or have other marketing questions, our growth advisors are only a phone call away.