How Manufacturers Can Adopt a Balanced Approach to Growth With an Entrepreneurial Operating System® (EOS®)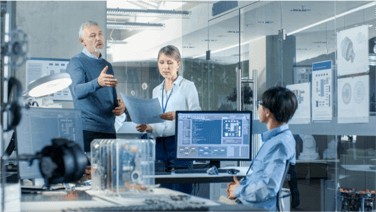 As the leader of a small- to medium-sized manufacturing business, you likely feel pressured to be in 20 places at once, especially during growth phases. Manufacturing leaders are notorious for this, as they excel in manufacturing processes, but often forget that their time should be spent on the business, not in it.
By implementing the Entrepreneurial Operating System (EOS®), manufacturing owners can adopt a balanced approach to growth without losing track of the business—here's how.
But first, what is the EOS, and why should manufacturers adopt this methodology?
EOS is a complete set of concepts that helps growth-oriented companies systematically improve by focusing on their Vision, Traction®, and Health in the midst of external forces, like a changing workforce dominated by technology.
Watch the video above to learn why Northeast Ohio-based Torsion Group implemented EOS at their organization. Then, continue reading below to learn 3 elements manufacturers need to keep in mind to successfully implement EOS.
1. Vision
A growing manufacturing organization has many moving pieces. Without everyone on the same page, it's difficult to understand the company's ultimate trajectory.
EOS creates alignment toward short- and long-term goals, with clear objectives for every aspect of the business, including the mission and vision. It helps manufacturing leaders identify answers to questions like:
Why are we in business?
Who are we trying to serve?
What is our value proposition?
How do we stand out from our competition?
Answering these questions helps manufacturing leaders focus their resources on efforts that align with the agreed-upon direction—instead of areas that don't require their attention. This is especially important for growth-driven organizations that can't afford distraction.
2. Accountability
EOS also helps manufacturing leaders instill discipline throughout the organization to ensure everyone executes on the same vision.
To run an effective operation, manufacturing leaders must balance short-term performance with long-term health. To do so, they must create a culture of accountability that holds employees responsible for delivering results. This means simplifying operations by documenting core processes for employees to follow.
EOS teaches leaders how to be explicit about the results they expect, so that when he or she steps in, they can quickly track progress against performance.
3. Health
The health of your organization impacts the bottom line and acts as the glue that holds everything together.
As the leader, it's your job to clearly define roles and responsibilities. When everyone is working together as a cohesive unit, you're more likely to achieve your vision.
But, building a cohesive team is a never-ending process. With every new project comes a different set of challenges. EOS helps manufacturing teams cut through personalities, opinions, and egos to focus on a handful of objectives to create consistency and scalability in your organization.
Implement EOS Like an Expert
Interested in learning more about implementing EOS for your organization? Register for the 2019 Northeast Ohio Manufacturing Symposium on Thursday, September 26, featuring keynote speaker Mike Paton, visionary at EOS Worldwide, certified EOS Implementer, and author of Achieve Traction.
The Symposium also features breakout sessions led by other EOS experts who have implemented it in manufacturing companies like yours.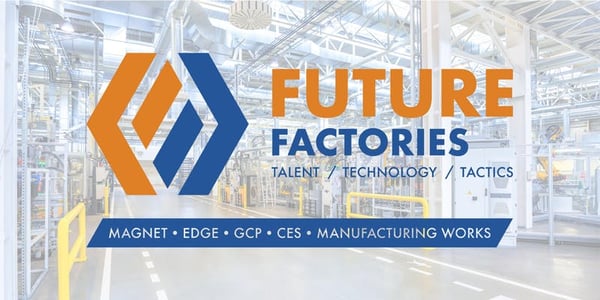 This post was written by Grant Marquit, program consultant at EDGE, a valued partner organization of MAGNET. An economic development professional for over a decade, Grant specializes in creating educational experiences for senior management teams that focus on strategy, innovation, organization development, leadership and operational effectiveness.