2022 in Review: A good year and bright future
The vision set forward by The Blueprint for Manufacturing in Northeast Ohio inspires all of MAGNET's work. The Blueprint identifies four pillars - Talent, Innovation, Transformation and Leadership - that drive us. From the relationships we build with schools to those we foster with Northeast Ohio's manufacturers to the community that surrounds our new building, we work to make our region stronger by fortifying its intelligent, powerful manufacturing community. This past year features moments that highlight why a focus on these four pillars matter and how they can make a difference to our industry and community. HERE IS A LOOK AT OUR TOP 12 MOMENTS OF 2022!
TALENT
1. In March, MAGNET teamed up with 10 other organizations to form the Cleveland Talent Alliance. This consortium of 11 nonprofit, private and public sector entities joined forces to ensure that Cleveland's workforce becomes one of the fastest growing and most diverse in the Midwest by 2030.
2. The Stark County Manufacturing Workforce Development Partnership, in coordination with MAGNET, organized various events, including one on National Manufacturing Day, to highlight the careers and prosperity the manufacturing sector creates for the region.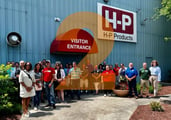 3. In August, The Ohio Manufacturers'​ Association was awarded a $23.5 million grant as part of the EDA's Good Jobs Challenge program! The Cuyahoga County Manufacturing Sector Partnership received a portion of this award to use on a three-year plan focused on recruiting and upskilling manufacturing workers across the state.
WHAT TO EXPECT IN 2023: More women in manufacturing!
Diversifying the workforce by bringing awareness of manufacturing jobs to traditionally underrepresented populations (specifically women) is improving workforce issues. Congressional acts and various STEM initiatives are also helping efforts.
TRANSFORMATION
4. Transformation to Industry 4.0 has benefitted a variety of manufacturers from across our region. Two specific companies, Alloy Precision Technologies Inc. and Bowden, opened their doors as Northeast Ohio Manufacturing Lighthouses to answer questions and serve as beacons of guidance to regional neighbors who want to learn more about tech implementation. A June article in cleveland.com highlighted this effort.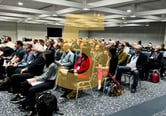 5. The Northeast Ohio Manufacturing for EV Conference was held in April and shared information about quickly evolving electric vehicle technology, the opportunities it presents, and how EV will impact our regional economy. The one-day conference featured speakers and breakout sessions about how NEO manufacturers can engage and activate existing and potential suppliers around business opportunities in the $400B EV market.
IN '22: We learned people like 'bots!
More manufacturers are harnessing technology transformation. While Industry 4.0 is increasingly being implemented, cobots and robots are favored with expected 65% and 51% increases respectively from 2021.
INNOVATION
6. Manufacturers drive the economy, and small- and medium-sized companies' innovative ideas are the fuel. MAGNET's VP of Strategy & Innovation Brandon Cornuke released his first book, The Value Proposition Matrix, in May. His experience has shown that almost every innovator cannot clearly describe the value their idea or product offers at the earliest stages of development, and his book helps navigate this.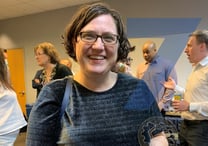 7. MAGNET's annual Mspire pitch competition was held in July, and this year's iteration was bigger and better than ever! From the event networking afterparty to the variety and quality of ideas to our new partners and funders, the event leveled up start to finish with these companies securing awards: CLEANR, Onedrus, ClimbaBoard, Seraphina Safety Apparel and Skuld LLC (owner Sarah Jordan pictured left).
8. The most recent Blueprint story, posted earlier this month, shares QualTech's journey with innovation and how the local and once-contract manufacturer became a commodity manufacturer to a high-value supplier. Through innovative service lines, QualTech now charts a profitable path for the future.
WITHOUT INNOVATION: Billions will have been left on the table by 2030.
The concept of innovation has officially taken hold, with the number of industrial manufacturing process patents being registered jumping 153% in the past two years.
LEADERSHIP
9. At the start of 2022, Huntington National Bank and the City of Cleveland announced a joint initiative with 11 partners (including MAGNET!) designed to support entrepreneurs and small businesses in underserved areas. MAGNET's involvement is focused on increasing manufacturing innovation, especially for minority businesses. This award also served as the launchpad for MAGNET's first of three 2022 appearances on Kickin It With Kenny!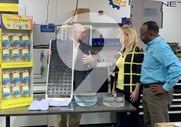 10. MAGNET received a few awards this year, and we can't go without acknowledging those who acknowledged us. In March, SmartBusiness Network crowned us with the Smart Culture Award. In May, the Urban League of Greater Cleveland recognized MAGNET with its Ambassador Award. And finally in June, The Plain Dealer titled MAGNET the top nonprofit (and third overall) in the Plain Dealer's Top Workplaces contest.
11. MAGNET East, located in the Youngstown/Warren Regional Chamber, officially opened mid-November and is now ready to be shared and used for meetings! We're thrilled to have office locations throughout the region, including Cleveland, Youngstown, Akron, Canton and Tuscarawas.
CULTURE MATTERS!
Improving the culture of your business by investing in employee skill development and continuous learning, as well as developing a compassionate workplace, will build a motivated and productive team who stays with you.
ALL PILLARS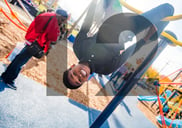 12. It's been almost two months since we wrapped up Manufacturing Month 2022 with the celebration of our new Manufacturing Innovation, Technology & Job Center. From Thursday evening's program to Friday afternoon's festivities, we couldn't be more pleased with the welcome we received and are certain the energy shared throughout these events is indicative of all that is to come for our region's manufactu ring industry.