Manufacturing: Powers Our Everyday Lives (part 2)
You may not always think of food as a manufactured product. But when you need to make enough of anything to fill thousands of stores across an entire country, you need equipment that can help you scale.
Here is part two of three in our series featuring regional manufacturers critical to making our everyday lives go round.
MIDs True Sicilian Pasta Sauce As recently as 2004, the national brand of sauce was only local, made by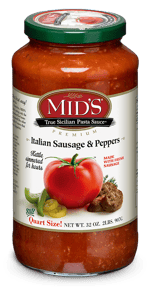 hand in large tubs near Canton. However, once the brand automated in 2005, and then again in 2017, they were able to scale in a way that made them a household name, which also resulted in an upskilled, loyal and happy staff who loves working for MIDs.
Flavorseal This is the kind of technology you may not have even known existed – seasoned wraps and netting that seals procured meats to ensure flavors are locked. The technology, which is used coast to coast, needs to be produced somewhere, and that somewhere is here in Avon, Ohio.

Bil-Jac A quick 20-minute ride just south of Cleveland to Medina will land you on Bil-Jac's farm-based dog food operations, which is celebrating 75 years! Each 30-pound bag of Bil-Jac Adult Select is loaded with 25 pounds of fresh chicken!
Dum-Dum The candy manufacturer operates from Bryan, Ohio, spitting out suckers and their proprietary non-stick paper. However, before the brand moved out to the west edge of the state in 1953, Dum-Dums were made by Akron Candy.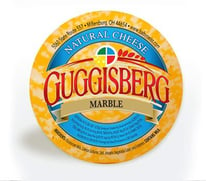 Guggisberg First, if you live in Ohio and haven't been to Amish Country, go. You'll be surrounded by kind people, good food and cultural lessons you don't want to miss. Second, Amish Country is home to Guggisberg, maker of the original Baby Swiss, which was awarded Grand Champion in Cheese competition with 2,555 entries from 35 states.