The 2020 Northeast Ohio Manufacturing Survey results are in. Fill out the form to download our report now to read about the insights and outlook for 2020 and beyond.
Now in its fourth year, the 2020 Northeast Ohio Manufacturing Survey was our largest yet. Over 670 manufacturing companies responded state-wide. These companies represent over 128,000 of our state's 700,000 manufacturing workers, and the respondents generally held very senior roles, with 75% indicating they were the Owner, President, in the C-Suite, or in other senior management roles. Also worth noting is that 93% of survey respondents were from companies with under 500 employees – and 88% were under $100 million in annual revenue – reflecting the fact that our state's manufacturers are predominantly small- and medium-sized.
Read from the four sections of the annual survey below. For access to the entire report, please fill out the form to learn even more about the state of manufacturing in Northeast Ohio.
Growth
2019 began with economists suggesting a manufacturing recession. But in Northeast Ohio, manufacturers didn't experience the slowdown that was projected. Revenues were up for nearly 60% of manufacturing companies. Despite this growth, it's still a 10% drop over last year, when nearly 70% of companies reported the same growth. Conversely, 19% of companies reported decreased revenues in 2019, which is nearly double what was for 2018. In order for companies to keep their growth goals, they are focusing on these top three priorities in 2020: Talent—retaining and developing current employees; sales—finding new customers and improving sales and marketing efforts; and efficiency—cutting overall operational costs.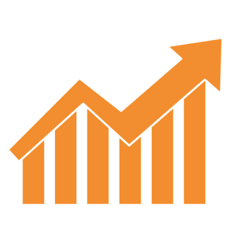 Workforce
In 2019, Northeast Ohio manufacturing companies grew their workforces (again). 48% of respondents said they grew their workforces 5% or more (vs 47% in 2018, 44% in 2017, and 32% in 2016). Looking into 2020, 39% of companies expect to grow their workforces 5% or more. These companies report having over 5,000 open positions in aggregate, with the average respondent having 8.9 current job openings, significantly more than last year's average of 6.3. As one would expect; however, these companies have limited HR support: 58% of companies under $15 million (or under 50 employees) have little or no in-house HR support.
Innovation
Manufacturing accounts for half the total economy of Northeast Ohio. It's a powerful growth engine we can ignite to transform our future. But this will only happen if we lead with innovation to become a hub for advanced manufacturing that can compete with the best in the world. And the good news is that 94% of companies in Northeast Ohio reported that they are actively innovating, and more than 50% reported that they launched a new product within the last year. This includes 60% of those surveyed report pulling new technology into the product, which is a smart investment since industry 4.0 technologies such as the Internet of Things, Big Data, and Connected Machines are demanding this.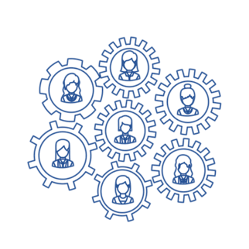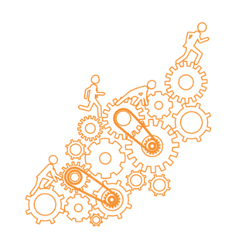 Industry 4.0
Industry 4.0 in manufacturing is changing virtually everything we make and how we make it. And it's driven by disruptive technology: automation, cobots, augmented reality, artificial intelligence, the Internet of Things, 3D printing, sensors, and the list goes on. We have a stark choice to make. We can either lead or be left behind. We firmly believe Northeast Ohio can lead in advanced manufacturing—but we must act now. But of those surveyed, adopting Industry 4.0 is not a priority. Only 21% anticipate using more 3D printing in 2020, only 10% are creating web-connected products, and only 7% are using robots effectively. This underscores the challenges that particularly small and medium-sized companies face when unravelling where to start in the enormously complex world of Industry 4.0 – and the need for support to help them accelerate adoption.
Get Your Copy of the Entire Report Now
The insights are just a small sample of all the valuable information included in our report. Download the 2020 Northeast Ohio Manufacturing Survey Report now to find out everything you need to know.