Critical Components to Your Talent Attraction and Retention Strategy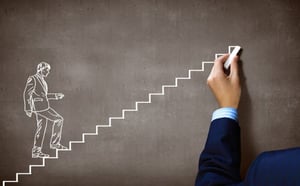 Finding quality talent is challenging…retaining quality talent is equally challenging
It goes without saying, that many manufacturers are challenged with attracting and retaining the 'quality' talent needed to execute its strategic objectives. Is this the case for your organization?
Significant workforce factors that may be affecting organizations like yours include:
Shifting workforce demographics (multiple generations in the workplace)
Pending retirement of your highly skilled workforce (i.e. baby boomers)
Shortfall of skilled leaders and workers needed to execute your organizations' business goals
Significant gaps in skill sets that are core to your business' success
MAGNET's 2017 Northeast Ohio Manufacturing Survey, conducted in partnership with The Corporate University at Kent State University – Stark Campus cites additional concerns from our local manufacturers:
80% of the respondents find hiring qualified workers difficult to very difficult. A lack of required skills or educations was mentioned as one of the primary reasons by 39.5% of the respondents.
58% of respondents find attracting and retaining qualified workers to be a major issue.
Manufacturers are also struggling with a rate of employee turnover ranging from 5% to 10% annually.
Each of these factors have direct implications for how well your organization is position to execute its strategic goals near-term and long-term.
In 2013, the Institute for Corporate Productivity's (i4cp) identified the top five talent KPIs from their People-Profit Chain™ study. They found that, in high performing organizations (HPO), there is a direct correlation to high market performance when organizations focus on the following KPIs:
Maximizing employee productivity
Process improvement
Product/service improvement
Retention of talented employees
Cross organizational/group effectiveness
'Quality of talent' KPIs that drive talent attraction and retention include:Quality of candidates sourced and the satisfaction rate of your hiring managers
Quality of the candidate's experience linked to their satisfaction with your recruitment and onboarding processes
Quality of talent movement throughout your organization
Quality of talent retention and its impact on your company's culture
A well-thought out talent management and succession plan with clearly defined metrics can ensure a prepared talent pipeline that can be leveraged for continuity in key leadership and workforce roles, a plan and approach for continued growth and development of your most talented people, improved performance that leads to increased market performance, and consistent achievement of your organization's strategic business objectives.
In Part 2 of this article, we will explore further how a well-thought out talent and succession plan can help you achieve the talent KPIs referenced above.
References:
"2017 Northeast Ohio Manufacturing Survey." A partnership between MAGNET and The Corporate University at Kent State University – Stark Campus.
Harness, Adam. "The 5 Essential Talent KPIs Your Company Must Follow." i4cp. September 2, 2014.
"The People-Profit Chain™, an i4cp Report." i4cp. ©2013; https://www.i4cp.com/people-profit-chain.
Martin, Kevin. "Early Findings and Best-in-Class Talent Management Metrics." Aberdeen Group, A Harte-Hanks Company. October 23, 2008.