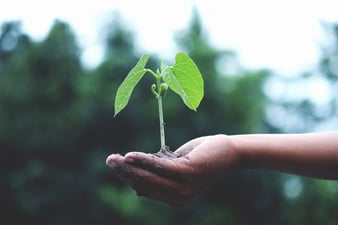 Workforce development has been important to Talan Products Inc. since it formed as a garage shop 32 years ago.
Talan's methods are paying dividends. The company's turnover rate is half the industry average, and it's landed on the Weatherhead 100 fastest-growing company list 10 times.
For small and medium manufacturers, prioritizing talent growth and retention makes good sense from a productivity and financial standpoint.
"It's expensive to churn through people— but it's even more expensive when you think about losing an A-player versus a C-player," says MAGNET President and CEO Ethan Karp. "If you can't keep the A-players, think about what that does to your productivity inside your plant."
Although competitive salaries and health care plans are always part of the retention equation, keeping employees engaged and satisfied involves looking at everything from culture to leadership.
Here are 3 tips to engage your workforce based on Talan's success.
1. Invest in Your Supervisors
Supervisors serve as crucial liaisons between upper management and employees. And they're often in a position to be both an advocate and negotiator. However, many supervisors are promoted operators that never received formal coaching skills and would benefit enormously from leadership training.
Consider the following: "The face of the company is my supervisor," says MAGNET Vice President of Operations Mike O'Donnell. "That supervisor, how he treats me, is basically whether I'm going to stay or go."
2. Create a Positive Company Culture
Cultivating a positive company culture is also crucial. "In today's world, it's just as important to be as thoughtful and competitive with your product (as you are) with making yourself a great place to work," says Karp.
That means fostering an environment built on mutual respect and collaboration, where employees feel like their work is valued and concerns are heard and addressed. Talan recently gave all employees 2 additional vacation days, since benchmarking showed the company was below average.
O'Donnell cites an example of a business that changed policies and let workers listen to their preferred music style via earbuds, rather than what was on the overhead sound system. "Being flexible on things made it a more personal place," he says.
3. Keep Training Your Employees
CEO Steve Peplin says Talan also spends about two times the industry average on employee training— an expenditure he feels is more than worthwhile.
"You'd think after 32 years, we'd slow down our growth and settle in. But the opposite is happening. I've realized that it's in our DNA to always be growing and expanding."
This metal stamping industry leader offers programs such as:
Apprenticeships for electricians and tool-and-die jobs
Tuition reimbursement for advanced degrees
An in-house press operator training program that offers room for career advancement
"We're in the process of instituting a comprehensive in-house technical, personal, and professional development program," says Peplin. "So we will have clear expectations for every job category: 'Here's what you need to apply for the next job. Here's where you get your training; here's the qualifications you need.'"
Whether your goal is reducing your turnover rate or growing enough to make the Weatherhead 100, ask yourself the following questions:
Have you provided your supervisors enough training and support?
Would your employees say they feel respected and heard?
Do you offering training and opportunities to employees at every level?
The work you put into satisfying and engaging your employees will reap lasting rewards.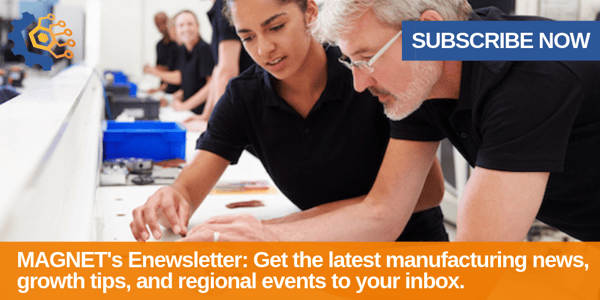 Editor's Note: Adapted from this article by Crain's Content Studio published on September 13, 2018.